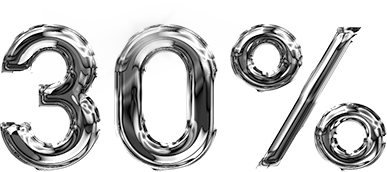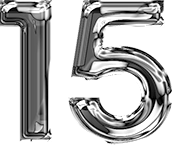 STEP ON YOUR WINNING PATH WITH BONUSES
MAKE A MINIMUM 2,000 AMD DEPOSIT AND GET 15 FREE SPINS.
OR
MAKE A MINIMUM 4,000 AMD DEPOSIT AND GET 30% BONUS:
THE MAXIMUM BONUS AMOUNT IS 15,000 AMD
HOW TO USE THE 15 FREE SPINS
You can use the Free Spins on the

PopOk's Vbet Yummy buy Feature

slot for 3 days after receipt. 1 free spin value is 40 AMD.
Wager the bonus x35 on the following PopOk slots: 100 Lucky Bell, 20 Hot Bar, 20 Lucky Bell, 40 Hot Bar, 40 Hot Bar Extra, 40 Lucky Bell, Black Booze, Blazing Hot, Diamond Flash, Era of Dragons, Flaming Fruit, Flaming Phoenix, Frozen Fruits, Goddesses of Zeus, Gold of Egypt, Happy Easter, Happy Valentine's Day, Hot Bar, Los Apaches, Lucky Jungle, Lucky Jungle 1024 Ways, Magic treasures of Egypt, Mega Joker, Novel of Alexander, Octopus Life, Poki Wild, Sultans tale, Ultra Hot, Ultra Wheel and win x5 your bonus.

T

he bonus is valid for 3 days.
This offer is active only for 5 days after users are notified about it.
The bonus is awarded immediately after fulfilling the promotion terms and is transferred to your bonus balance.
Each Player can participate in the promotion only once.
VBET reserves the right to change, temporarily suspend or cancel this offer at any time.
VBET reserves the right to cancel the bets or winnings or bonuses or jackpots or any other prize, which are displayed or provided to the Player due to any technical or mechanical or software defect (error). In this case, an application/complaint and/or an objection may be submitted by the Participants within 10 calendar days after the application of this clause. Applications and/or complaints or objections submitted later than that are not considered by VBET with no further legal consequences. In any disputable situation, the data on the VBET server is taken into account.
VBET reserves the right to void the prizes if it is discovered that the Player has used a special program designed to defraud VBET or has entered into an agreement with another Player.
Each Player participating in this promotion allows and accepts the publication of their personal ID for any purposes related to the promotion.
Each Player participating in this promotion confirms to have read and accepted these Terms and Conditions.
In case of discrepancies between the translated versions of these Terms and Conditions, the Armenian text shall prevail.
The VBET General Terms and Conditions apply.