VBET Sports launches a new betting function "BetBuilder", which allows a participant to create a bet, in which several outcomes of the same sporting event can be included.
BetBuilder will allow you to create your bet (Multi BetBuilder bet), which can include several outcomes from the same sports event.
All Multi BetBuilder bet selections must win for a bet to be deemed a winner.
With BetBuilder, you can already tie those outcomes of the same event that you always wanted.
The feature is available for more than 10 sports, including football, basketball, ice hockey, American Football (NFL), Baseball, Rugby, Cricket, Australian  Football, National Collegiate Sports Association (NCAAF) and MMA (is subject to an update).
IMPORTANT: The BetBuilder is not available for all sporting events. If available, the participant will have the opportunity to see the BB sign next to the event on the organiser's website.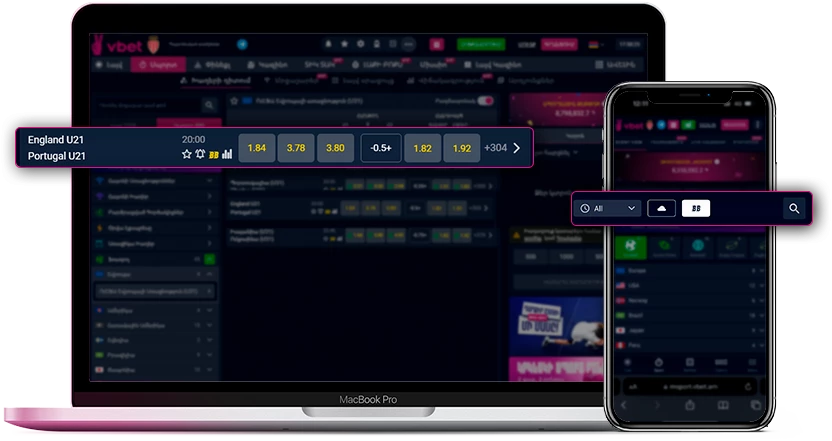 A BetBuilder bet is
calculated as follows:
*Different odds of different outcomes of the same event are summed based on the calculation and make a single win odds and is paid based on the total of the odds if the BetBuilder bet wins, which means the bet amount is multiplied by the total of all odds.
The participant makes one bet on all outcomes of the event.
So, create your dream bet right now.
Read more in the 2.3.21 point of Organizer's Sports Regulations.