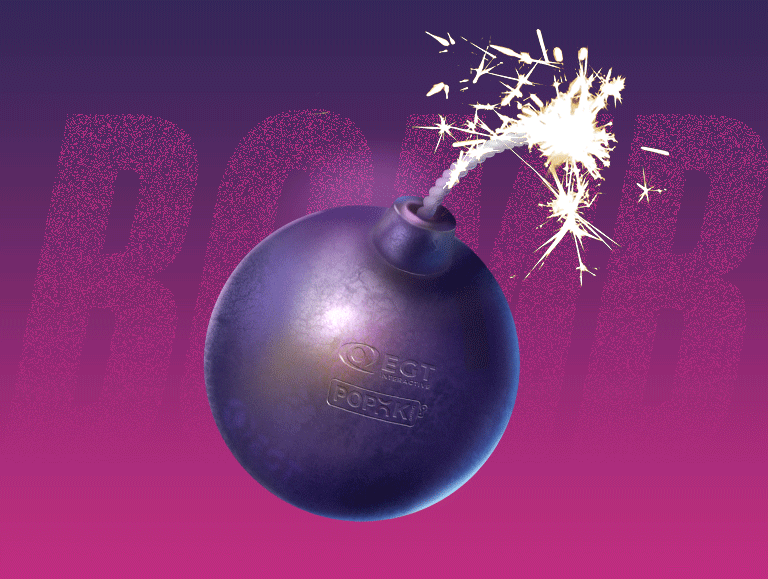 BOMB Feature
winbefore it explodes!
Don't miss the new BOMB feature on Amusnet Interactive & POPOK
Gaming slots to win extra!
Speed up, get unlimited adrenalin & win more!
Play your fav Amusnet Interactive & POPOK slots with Bombs & win
before they explode.
The bomb is Amusnet Interactive & POPOK slots' new feature which you win extra during a set time that you choose.

To activate the Bomb feature, open any Amusnet Interactive or Popok Gaming slot.
Click the Bomb feature on the right.
Choose the desired timing bomb and click. There is no charge for activating the bomb feature.
If you choose one of the 4 options, you'll get to the relevant page where you'll see the details of the rules, countdown scale, and estimated game timing in case of winning.
To start the game, click Confirm, then you'll see the bomb timing at the bottom of the page.
You can start playing by clicking the Play button.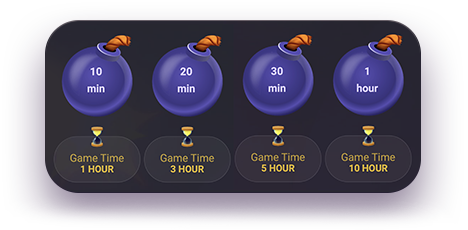 Each version of the bomb will have a predetermined countdown. To postpone the bomb's explosion, you should bet and win.  Any victory will extend the time of the explosion, which will be displayed on the scale.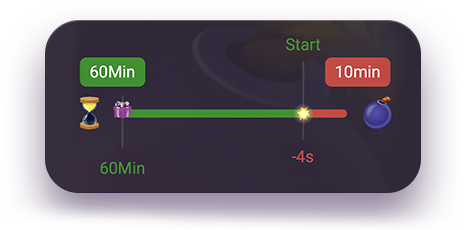 The icon of the bomb placed on the scale shows the remaining minutes to the explosion. The image of the gift shows the time to play.



You will win when the gift and the bomb meet at the same point on the scale.



If you hit the bomb but don't play or win after the countdown, the bomb will explode, and you will lose in the additional game. 



You can see the details of the additional winnings or losses in the game History.