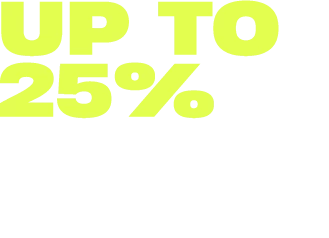 STEP1
MAKE 1 QUALIFYING DEPOSIT TO YOUR INDIVIDUAL GAMING ACCOUNT TO JOIN THE PROMOTION.
STEP2
PLACE ANY SINGLE/MULTIPLE PRE-MATCH OR LIVE BET ON ANY US OPEN EVENT WITH THE ODDS OF 1.5 OR MORE.
STEP3
RECEIVE UP TO 25% DAILY PROFIT BOOSTER BASED ON THE TURNOVER OF THE PREVIOUS DAY'S PLACED AND CALCULATED BETS ON US OPEN.
HOW THE PROFIT BOOST IS CREDITED
The chance to Boost your Profit is credited for the total bets made and calculated (won/lost) on the previous day and will be valid for the bet on which the participant activates the Profit Boost function after receiving it, having the opportunity to boost the possible winnings in accordance with the percentages of the table below:
Qualifying

Turnover of the previous day

Boost of Net Wins

25․000 AMD to 99․999 AMD

25%

100․000 AMD to 249․999 AMD

15%

250․000 AMD to 499․999 AMD

10%

500.000+ AMD

5%
HOW TO APPLY THE PROFIT BOOST FEATURE
The Profit Boost feature can be applied on any bet with below mentioned amount limits.
| | |
| --- | --- |
| Boost of Net Wins | Boosted Max Bet Amount |
| 25% | 5.000 AMD |
| 15% | 10.000 AMD |
| 10% | 20.000 AMD |
| 5% | 50.000 AMD |
For example, you have a total bet of 100,000 AMD, made and calculated the day before, then you will get the opportunity to boost your winnings by 15%, which can be used for any bet in the prescribed amount.
If you made a bet of 5,000 AMD with the odds of 10, for which you activated the "Profit Boost" feature and won the bet, then your winnings, taking into account the "Profit Boost" feature, will be calculated as follows:
Win = 5,000 AMD (bet) x 10 (odds) = 50,000 AMD
Net Win = 50,000 AMD (win) - 5,000 AMD (bet) = 45,000 AMD
Profit Boost = 45,000 AMD (Net Win) x 15% = 6,750 AMD
Winnings with the "Profit Boost" feature = 50,000 AMD (winnings) + 6,750 AMD (winnings) = 56,750 AMD
How to take part
Make 1 deposit of permissible amount to your individual gaming account to join the promotion.
Place any single/multiple bet on any US Open event with the odds of 1.5 or more from 00:01, August 28 to 23:59, September 11.
*Bets placed both Live and Pre-Match are eligible for this promotion.
*In case of multiple bets at least one of the selections must be a US Open match.
*Only bet shares on US Open events are considered in total turnover calculation. For example, if you made a multiple bet of 1.000 AMD, consisting of two selections, the odds of each of which is 2, one of which is an event of the US Open, and the other is an event of a football league, then in this case 1.000 AMD will be divided into two parts, the 500 AMD of which will be counted in the total turnover.
*In case of multiple bets, each selection must have an odds of 1.5 or more.
*Receive up to 25% Daily Profit Booster based on the turnover of the previous day's placed and calculated bets on US Open.
Other Terms
The promotion will run from 00:00, August 28, 2023 to 23:59, September 11, 2023.
The promotion is available for all invited users with verified accounts on the VBET website.
A qualifying bet for the promo must be placed on the outcomes of US Open events under the following conditions:


Bet Type - Single/Multiple
Bet Market - Live/Pre-match
Bet Amount - N/A
Bet Odds - 1.5
Odds of each event of the multiple bet - 1.5
Bet Status – Won/Lost

Each Participant can get a chance to boost the profit no more than once daily during the promotion. A promotion day is considered from that day's 00:00 to 23:59.
Any bet with the Full or Partial Cash Out feature will not be taken into account and will not participate in the promotion.
The promotion is not valid when the bet is calculated with the odds of "1".
Bets placed via Free Bets and in the Pinnacle Sportsbook section are not eligible for this promotion.
Profit Boosted bets do not participate in the calculation of total turnover.
Multi BetBuilder bets do not participate in the promotion.
Each Participant confirms to have read and accepted the terms and conditions of the promotion.
The Company's General Terms and Conditions apply to this promotion.